The Do's and Don'ts for #Plant21
Let's get ready for #PLANT21
Free webinar on March 31st
5.30pm MDT
Ready to learn more about:
The cost of bad agronomy.
Best Practices in Soil Management and Crop Production.
Utilizing technology to increase grower ROI.
When: Wednesday, March 31st at 5:30 PM MST
.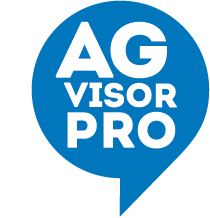 proudly brought to you by
Shannon Winny is passionate about Agriculture. Growing up on a vineyard and tender fruit farm in Southern Ontario, Shannon developed a love for the land. At 18, she moved to Saskatoon to attend the University of Saskatchewan where she completed her Bachelor of Science in Agribusiness degree. She spent her summers cultivating her industry experience in retail operations, chemical sales, and canola research throughout Saskatchewan.
On graduation, Shannon was recruited to work as an agronomist for a Rosetown-based independent agricultural inputs retailer. There she advanced her expertise in soil management and crop production while earning the opportunity to speak at events like Farm Forum. Seeking further challenges, she then joined an Independent Ag Inputs Retailer in Milden, SK, where she honed her knowledge as the Location Agronomist. Shannon started GroWest because she saw the need for an independent agronomy practice in the area. As a Professional Agrologist (PAg) and Certified Crop Advisor (CCA), Shannon provides informed and unbiased advice.
Chad Andrukow, has managed and worked Ag retail for 10 years. He has an extensive background in agronomy, scouting, fertilizer applications and precision agriculture. Chad now specializes in land mapping technologies to increase grower ROI through variable-rate fertility, seeding, and fungicides.
Chad received his bachelor's degree from the University of Alberta in 2009. Chad is currently the general manager of Point Forward Solutions.
Brunel Sabourin is a Certified Crop Advisor with over 25 years of experience consulting on a wide variety of crops including cereals, oilseeds, soybeans, and corn. Together with his wife Jennifer, they own and operate Antara Agronomy Services Ltd.
Frustrated with a lack of research he could apply to solve local production problems, Brunel started encouraging producers to conduct their own on-farm trials. This led to the development of the Antara On-Farm Research Network that has conducted over 200 field scale and scientifically replicated trials in the last 4 years. Brunel believes that combining local agronomic research with production data gives producers the tools to better understand and mitigate the effects of adverse weather on their crops.
Terry Aberhart is passionate about farming and agriculture. After 20 years in the industry, Terry is now leading a talented team that is actively advancing agronomy through developing and leveraging new tools and technologies to grow the family farm. He now helps others through his consulting firm, Sure Growth Solutions, which was founded in 2008. Terry is committed to pursuing innovation and hopes to influence progressive modern agriculture through his work with Aberhart Farms, Sure Growth and Aberhart Ag Solutions to help future generations.
Are you ready for #plant21?
days
hours
minutes
seconds
days
hours
minutes
seconds